Leverage our quality solution
to implement a shift left strategy
MagnifAI brings a shift left approach to your testing strategy to help you identify errors early in the development process and ensure the delivery of high quality digital products to your users. Say goodbye to weeks of QA tasks. With us, it only takes minutes.
Elevate your visual testing
to boost quality
Unleash the power of computer vision to detect even the tiniest visual differences between designs and final products. From validating layouts to inspecting visual components and development environments, our visual testing capabilities save you valuable time and prevent costly errors.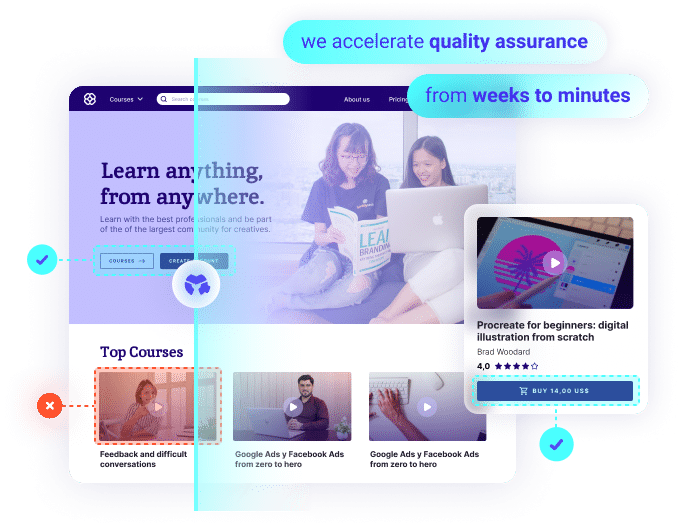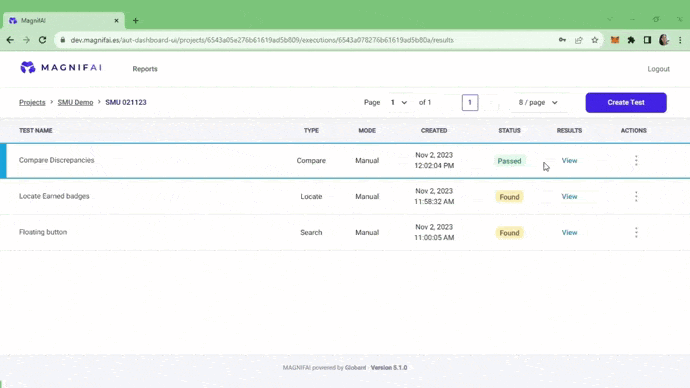 Check if a specific element is present within an image.

Determine the relative position of two components inside an image.

Validate the similarity between images.
Streamline your workflow
with Generative AI
Transform your requirements into code snippets and test cases effortlessly with our Generative AI-powered capabilities. Let MagnifAI take care of repetitive tasks, and make your software testing process more efficient than ever before.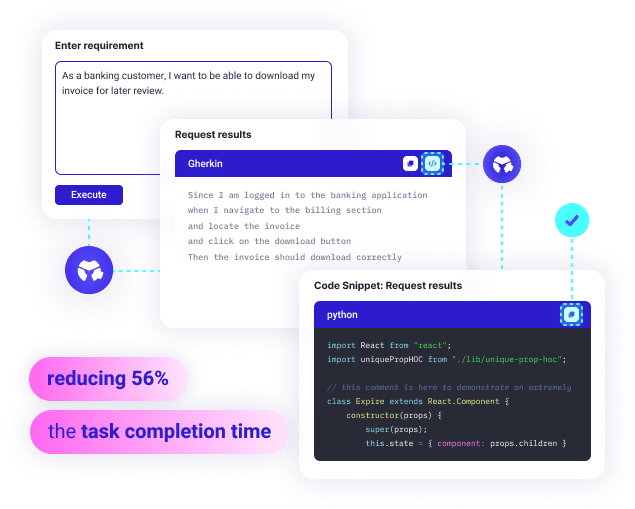 Input requirements and receive code snippets in the language of your choice.

Manual Test Case Creation
Easily transform requirements into manual test cases.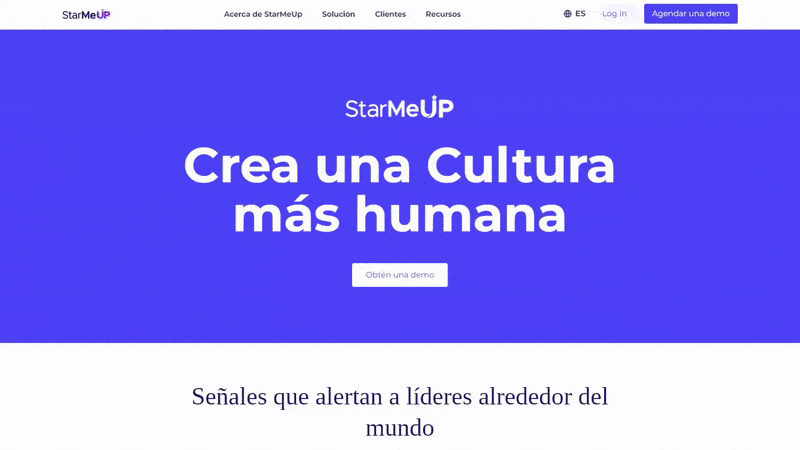 Explore our

use cases by industries
MagnifAI seamlessly integrates into your existing development ecosystem, including CI/CD pipelines, version control systems, test management tools, automation frameworks, Jira, and Figma.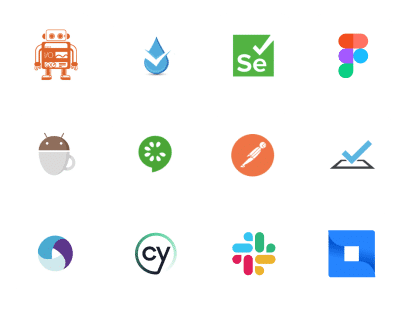 Our platform integrates with your existing automation framework as long as it supports API calls. MagnifAI meets you where your teams are at.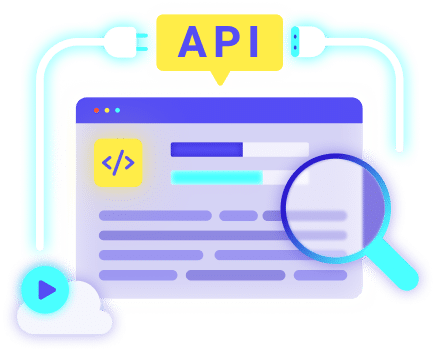 Unlock the power of AI


for your testing strategy